Income Habits – Mindsets of Millionaires
I'm going to warn you right off the bat. What you will learn in here can transform your life.
In this book, you'll discover the habits that I've developed in my own life that millionaires all over the globe use in their own life. And they really work.
If you're looking to exit the rat race, to quit that 9-to-5 grind that so many are caught in, if you want to escape the salary that keeps you locked up, this is for you.
By the way, has anybody ever explained what a 'salary' actually is? It's the drug they feed you to keep you from pursuing your dreams.
I'm here to show you how to dream big. I want you to join a secret society that exists all around you.
You probably don't even know they exist, but I guarantee they are there.
Every time you go to the store, members of the society are right there beside you.
Every time you attend a sporting event, society members are cheering right beside you.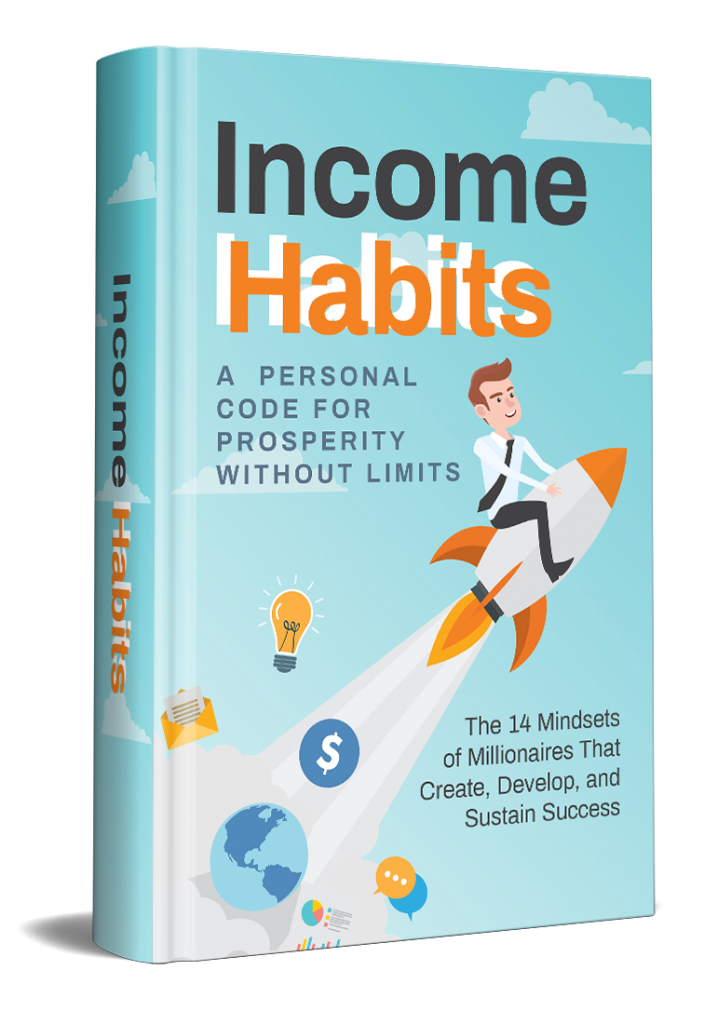 Get Your FREE Copy Of Nick Torson's Incredible Income Habits e-book :-
The 14 mindsets of millionaires that create, develop and sustain success, including Nick Torson's Story :-
Habit #1: I Believe in Me
Habit #2: Be An Obsessive Student
Habit #3: Learn By Action
Habit #4: Never Give Up
Habit #5: Mistakes Are Mentors
Habit #6: Adapting to Change
Habit #7: Model Success
Habit #8: Planning For Success
Habit #9: Focus on The One Thing
Habit #10: Outsource Everything Else
Habit #11: Know Your Purpose
Habit #12: Develop a Mindful Mentality
Habit #13: Measure Success
Habit #14: Enjoy What You Do
Once the file is open, you may save it by 'Right-Clicking' and then 'Save As' (or Press Ctrl+S) in your chosen location.
How To Apply For This FREE Offer
Please enter your details in the form below and click the 'Submit' button.
This gives me permission to send you e-mails, including instructions to get e-books and reports.
If you do not want to receive these e-mails, then just check-out the rest of this site.
After you confirm, look out for a confirmation from me, including the subject 'Digital Information from StartMeUpFast'.
E-mail me at Gordon@startmeupfast.com if you have any questions.
Regards,
Gordon McQue
As A Professional Affiliate, I Earn From Qualifying Purchases
Posted on: October 28, 2019, by :
Gordon McQue