Income Habits – Mindsets of Millionaires
Get Your FREE Copy Of Income Habits e-book :-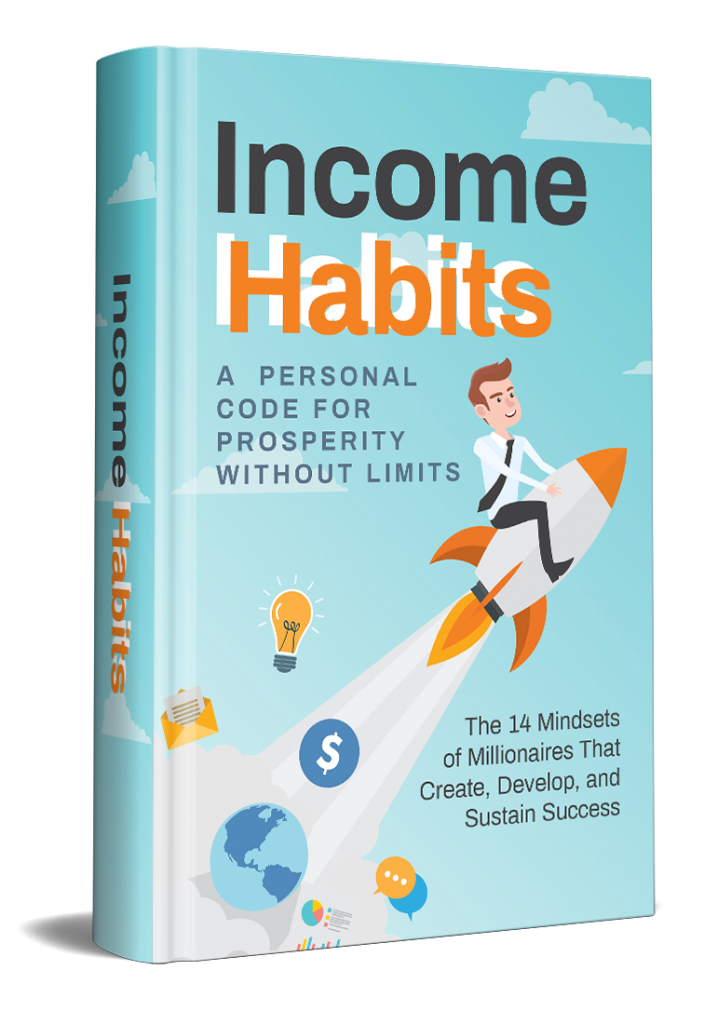 Get Nick Torson's incredible 'Income Habits' e-book for nothing
The 14 mindsets of millionaires that create, develop and sustain success, including Nick Torson's Story :-
Habit #1: I Believe in Me
Habit #2: Be An Obsessive Student
Habit #3: Learn By Action
Habit #4: Never Give Up
Habit #5: Mistakes Are Mentors
Habit #6: Adapting to Change
Habit #7: Model Success
Habit #8: Planning For Success
Habit #9: Focus on The One Thing
Habit #10: Outsource Everything Else
Habit #11: Know Your Purpose
Habit #12: Develop a Mindful Mentality
Habit #13: Measure Success
Habit #14: Enjoy What You Do
Once the file is open, you may save it by 'Right-Clicking' and then 'Save As' (or Press Ctrl+S) in your chosen location.
Get Your FREE Copy Of Income Habits e-book :-
Please enter your details in the form below and click the 'Submit' button.
This gives me permission to send you e-mails, including instructions to get e-books and reports.
If you do not want to receive these e-mails, then just check-out the rest of the site.
After you confirm, look out for a confirmation from me, including the subject 'Digital Information from StartMeUpFast'.
E-mail me at Gordon@startmeupfast.com if you have any questions.
Regards,
Gordon McQue
As A Professional Affiliate, I Earn From Qualifying Purchases.
Posted on: October 28, 2019, by :
Gordon McQue