This Is Me – Gordon McQue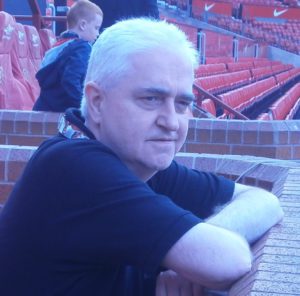 Hi, I'm Gordon McQue from Bonnie Scotland, hello to you all.
Glad you could join us – how are you doing?
I was born in the first month of the 60's and got married in the last month of the 70's. My wife and I have two adult children and four grandchildren.
I've worked in engineering for 40 odd years, however various redundancies have made me more determined to seek a positive method of earning on the internet.
When I was wondering where to start in internet marketing, I found there were so many conflicting and competing schemes, programs and systems to choose from, so I'm now looking to help others get started.
More About Me
Work history :- Engineering Technician Apprentice, Draughtsman, CNC Programmer, Production Engineer, Production Manager, Project Sales Manager, Works Manager, Sales Account Manager and INTERNET AFFILIATE ENTREPENEUR.
Qualifications :- HNC's in Manufacturing Engineering, Numerical Control and Computer Data Processing (all during the early 1980's) BSc (hons) in Psychology (attained at the Open University [home distance learning for non UK members] during the mid to late 1990's).
I have now turned to the internet in pursuit of a decent income and the holy grail of working from home and being my own boss.
Why Use This Site?
What I'll be aiming to do with this site, is explaining what the various marketing techniques are available and getting you started up fast, to get moving and learning.
I am therefore looking forward to passing on my experiences and admitting to my own failures (note to self, NOT failures, just finding out ways that don't work).
After you've tried out a few free memberships, you can then pick your favourite method and move on up.
Where Do I Start?
Get started here :-
All the very best,
Gordon
Posted on: December 29, 2018, by :
Gordon McQue