Gordon McQue – Aquarian – Breaking Free From Convention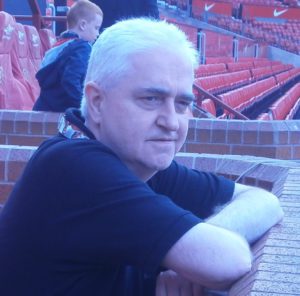 Hi, I'm Gordon McQue from Bonnie Scotland, hello to you all.
Glad you could join us – how are you doing?
I was born in the first month of the 60's and got married in the last month of the 70's. My wife and I have two adult children, four grandchildren and one brand new great-grandson.
I worked in engineering for 40 odd years, however various redundancies have made me more determined to seek a positive method of earning on the internet.
When I was wondering where to start in internet marketing, I found there were so many conflicting and competing schemes, programs and systems to choose from, so I'm now looking to help others get started.
More About Me
Work history :- Engineering Technician Apprentice, Draughtsman, CNC Programmer, Production Engineer, Production Manager, Project Sales Manager, Works Manager, Sales Account Manager and Internet Marketing Affiliate.
Qualifications :- HNC's in Manufacturing Engineering, Numerical Control and Computer Data Processing (all during the early 1980's) BSc (hons) in Psychology (attained at the Open University [home distance learning for non UK members] during the mid to late 1990's).
I have now turned to the internet in pursuit of a better lifestyle and the holy grail of working from home and being my own boss.
Why Use This Site?
What I'm aiming to do with this site, is explaining what the various marketing techniques are available and getting you started up fast, to get moving and learning.
I am therefore looking forward to passing on my experiences and admitting to my own failures (note to self, NOT failures, just finding out ways that don't work).
This research will investigate the various systems and opportunities on the internet and evaluate their effectiveness in producing the desired results.
Along the way interactive links (opening in new windows) will allow you to read additional articles and sample the opportunities described, to consider if the internet really can fulfil your budding entrepreneur's wishes.
After you've tried out a few free memberships, you can then pick your favourite method and move on up.
Bad Experiences!
How many of you have experienced the disappointment of your honest efforts?
Have you had the stomach-churning feeling of earning commissions, but not being paid by the owner of the site you diligently promoted?
How about paying for programs that totally do not deliver or constantly require you to upgrade, to get to the "better" products.
I'm going to advise on these matters, help you get started and guide you away from these shocking experiences and pitfalls in your early days.
What Does The Future Hold For You?
You'll never know what the future holds for you or what will happen, if you don't take a chance and follow a course of action.
Where are you going with your life? Have you ever wished you could break free and try something new?
Is there something that really interests you and you would like to explore how to try and develop it into something more substantial?
This is the basis of your niche, something more than a hobby, that you wish to spend much more time and energy exploring.
Consider A Better Way Of Living
Fed up with the 9-5, make a resolve to change it, I was doing 7-6.
Incompetent bosses, work-life not satisfying, nothing working out, waiting for the next redundancy.
Earnings not enough to pay for decent lifestyle?
It's time to change all that and consider what the future could be like.
This could be a start of a beautiful lifestyle!

Start Me Up Fast
Please also follow me on Twitter :- Gordon McQue – @Gordon_McQue
If you ever need a hand or have any questions, feel free to leave them below and I will be more than happy to help you out.
All the very best,
Gordon
If you wish, send me a message :- Gordon@StartMeUpFast.com

Other Useful Resources Which Will Help You Out
Free eBooks, Reports And Other Information (BTW You Can Also Sell And Use For Promotion)
What Is Successful Online Marketing
Need Some Inspiration – It Don't Come Easy
As A Professional Affiliate, I Earn From Qualifying Purchases


Posted on: December 29, 2018, by :
Gordon McQue