AWeber 2021 Digital Marketing Report – Technology Advances
If there's one constant in life, it's change. It's true in business, too.
We learn new ways to communicate as technology advances. We buy and sell online. We educate ourselves and learn from simple internet searches.
Some can even run a business entirely from a laptop.
Because of this transformation, digital marketing has gone from a 'nice to have' to a 'must have', for small businesses and entrepreneurs, looking to create the business of their dreams.
That's why we put together this handy guide. We wanted to shed light on the opportunities and challenges facing small businesses and entrepreneurs in 2021.
We wanted to understand how they're using (and seeing success with) digital marketing and show you how you can do it, too.
So, we ran a survey and collected insights from entrepreneurs who are using digital marketing to grow their businesses.
In this report, we explore which digital marketing channels they're using to achieve their goals, which are the most effective, and how confident they are with each channel.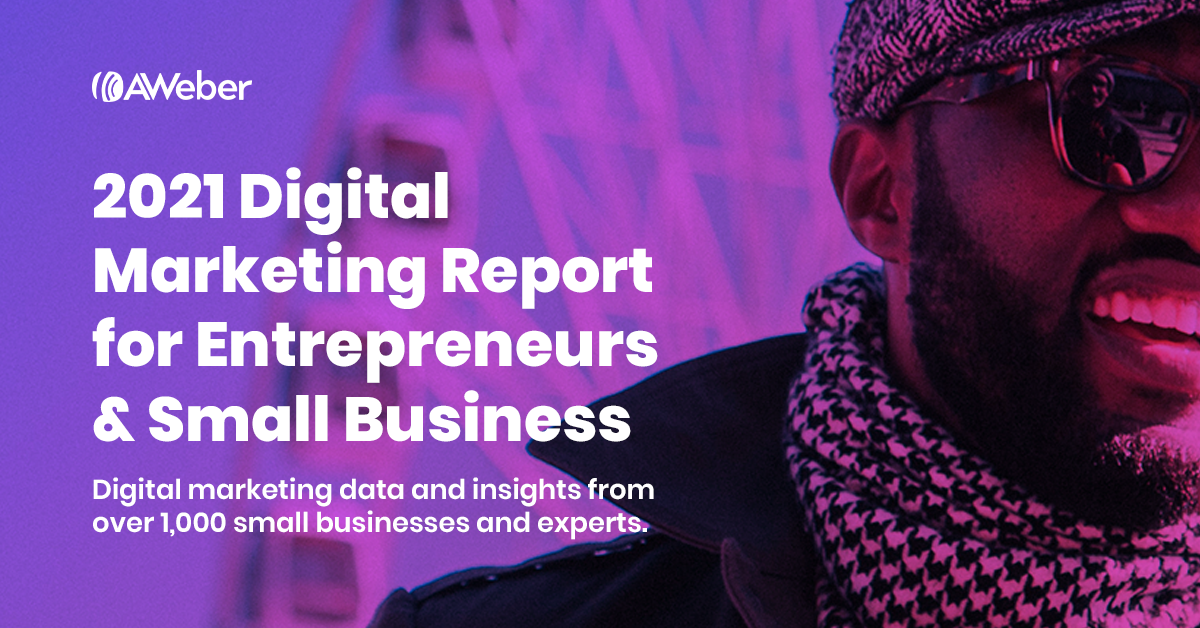 Get Your Free Copy Of The AWeber 2021 Digital Marketing Report
It's our hope you can apply the learnings from other successful digital businesses in this report to create or grow the online business you've always wanted.
We collected responses from over 1,000 small business owners and entrepreneurs from all over the world, serving various industries. This is what they told us about themselves.
Over 60% of survey respondents classified themselves as either affiliate marketers, content creators or consultants. However, ecommerce businesses and brick and mortar retail shops were also well represented in the data.
How To Apply For This FREE Offer
Please enter your details in the form below and click the 'Submit' button.
This gives me permission to send you e-mails, including instructions to get e-books and reports.
If you do not want to receive these e-mails, then just check-out the rest of this site.
After you confirm, look out for a confirmation from me, including the subject 'Digital Information from StartMeUpFast'.
E-mail me at Gordon@startmeupfast.com if you have any questions.
Regards,
Gordon McQue
As A Professional Affiliate, I Earn From Qualifying Purchases
Posted on: September 2, 2021, by :
Gordon McQue